Honda Transmission Services
Transmission Services in Torrance, CA
As a Honda certified service center with certified technicians committed to automotive service excellence, we are naturally the best option for Hondas near Torrance, CA needing transmission service. We offer a full lineup of services for the Honda transmission system performed inside a state-of-the-art facility at unrivaled service quality and value, making it easy to drive past the nearest independent service shop with untrained mechanics. You never have to risk substandard transmission services when you have us at Scott Robinson Honda nearby.
The Honda transmission is a complicated system with computerized mechanics that raise the stakes on qualifying to service it. You never want to risk rolling the dice taking your transmission in for service at an independent service shop given the sophistication and complex service requirements. Since we have the state-of-the-art diagnostics and certified technicians to get the job done right, why would you trust anyone else than us with your Honda's transmission?
Transmission Services We Offer
Your vehicle's transmission has a tough job. The transmission transfers mechanical power from the engine to the wheels. This takes a tremendous amount of engineering, and transmission must endure enormous amounts of friction, heat, and pressure to do its job even under ordinary conditions. Every transmission needs care and maintenance to remain in good condition and deliver reliable functionality.
Here are our most popular transmission services:
There is nobody better to inspect a Honda transmission than the certified technicians working at Scott Robinson Honda Service. We know this system professionally and have significant direct experience providing its routine maintenance and repairs.
Transmission Fluid Exchange
Usually needed when the fluid leaks or is found to have lost integrity due to contamination, we can provide the exchange service when the defective transmission fluid is found. A certified technician removes the fluid from the transmission, performs an inspection, and installs Honda authorized transmission fluid to capacity.
Sometimes, an inspection results include a worn seal, gasket, control cable, or another component that can be repaired. This can escape the hassle and cost of replacing the transmission system entirely.
When the expenses related to repairing a damaged transmission are beyond the cost but not the value of a new transmission, the wise economic decision is to replace the transmission. We use a crew team method to service that doubles down on the professionalism and speed of the service. We will remove the blown transmission and install a new one as quickly and conveniently as possible so you can get back on the road.
Our Transmission Service Coupons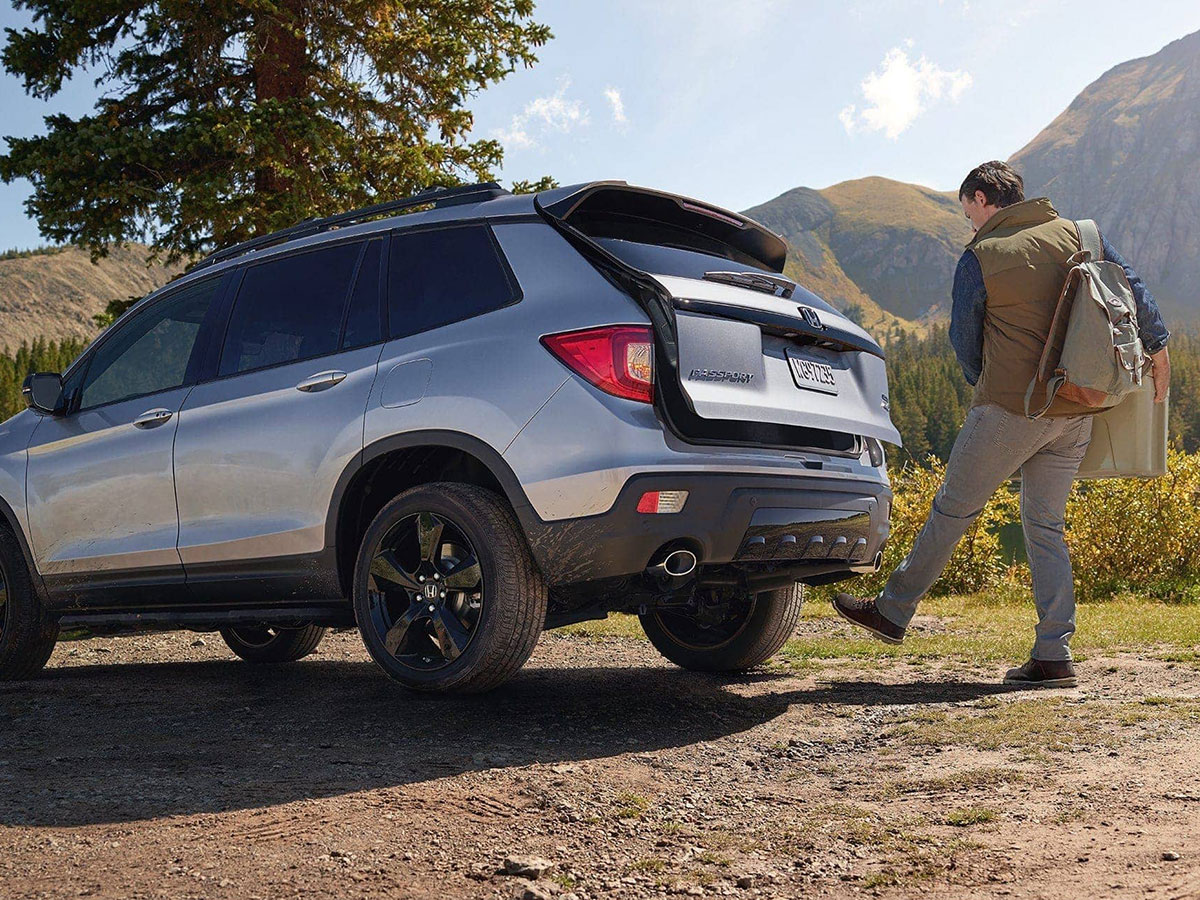 Recommended Every 60,000 Mile or 4 Years
Includes drain and fill of CVT transmission fluid, and road test.
Disclaimer
*9 SPEED TRANSMISSIONS EXCLUDED. Plus tax and hazardous waste fee. Excludes 2016 and newer Pilot models. Present coupon at time of write-up. Not valid with any other coupon or special offers. Valid only at Scott Robinson Honda.
Signs Your Transmission Needs Service
Having your transmission give out on you suddenly can leave you stranded, and it can even be dangerous if it happens in traffic. Here are a few warning signs so that you can avoid this situation.
Scott Robinson Honda Service Center
Here at Scott Robinson Honda Service in Torrance, near Redondo Beach, Carson, Gardena, and Long Beach, CA, our Honda transmission experts are dedicated to keeping your transmission working flawlessly so that you can stay on the road reliably and safely. Putting off transmission service until something breaks down is a sure way to cause damage that will be more expensive to repair. Let our certified and experienced transmission experts help.