Synthetic Oil Change with Scott Robinson Honda Service
Making sure that your vehicle has the right type of oil to prolong your engine's lifespan is very important. This is why you must make sure you get the right type of oil change, depending on your vehicle's needs. A synthetic oil change uses high-quality motor oil to lubricate your engine's components to ensure that all parts work correctly. Fortunately, Scott Robinson Honda Service in Torrance, CA is your one-stop-shop for all things synthetic oil change. We will effectively help you whenever you need to get the right oil change for your vehicle.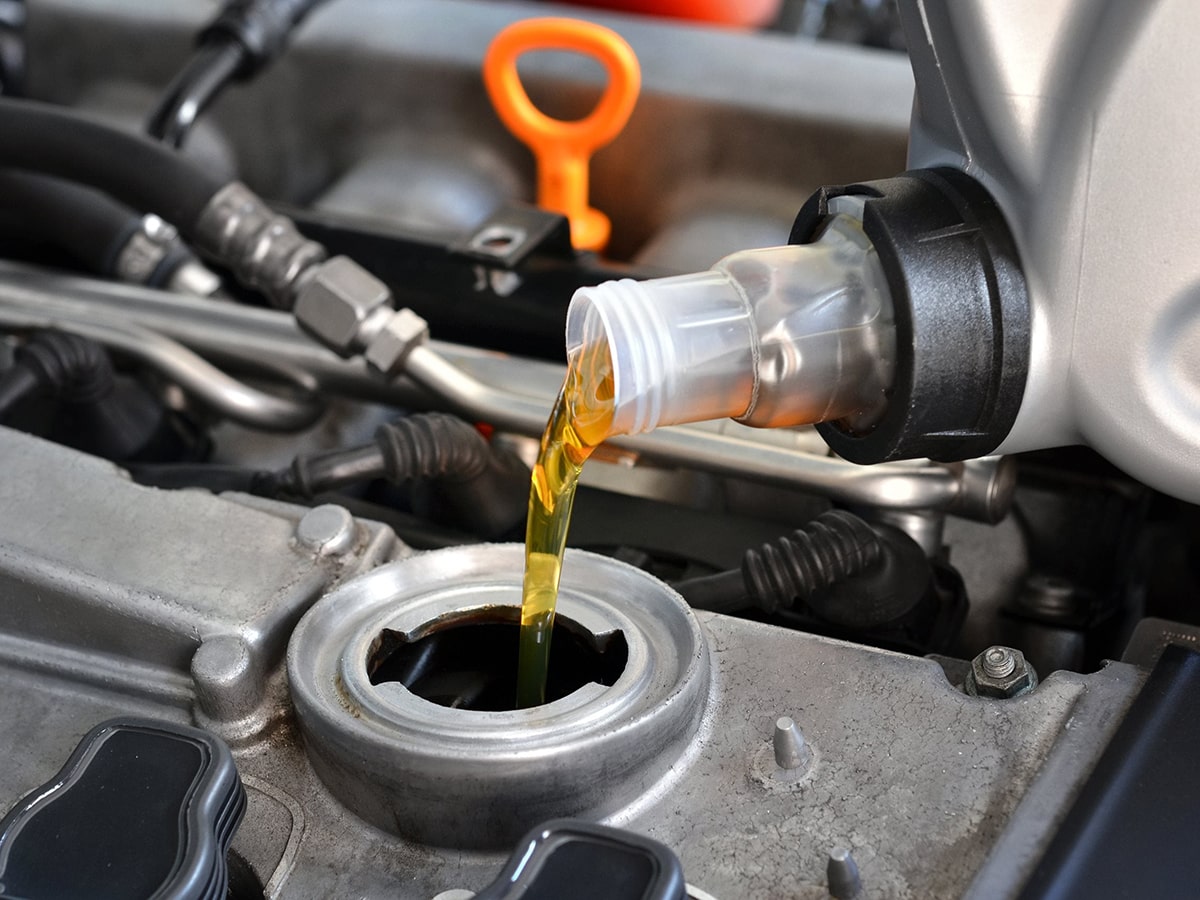 Recommended Every 7,500 Miles
Service Today, Pay Later, Apply Now
Includes a COMPLIMENTARY Genuine Honda vehicle inspection with a FREE battery condition printout.
Includes:


Up to 5 quarts 0-20W Oil



Install Genuine Honda oil filter



Inspect & set tire pressure



Check & refill windshield
 washer fluid


Honda multi-point inspection
Conventional oil change $44.95 + tax.
Disclaimer
*Honda vehicles only. Plus tax and hazardous waste fee. Synthetic oil additional. Coupons cannot be combined with any other service discount and cannot be applied to previous purchases. One coupon per person. Present coupon at time of write-up. Not redeemable for cash. Valid only at Scott Robinson Honda. Offer expires 8/31/2021.
Full-synthetic oil is a type of manufactured oil that has fewer impurities than conventional motor oil. What this means is that full-synthetic oil has been designed to work more efficiently for your vehicle. This oil will ensure your engine's longer lifespan and more efficient output of all components relating to it.
Never Neglect Changing Your Oil
While every vehicle needs an oil change at some point or another, many people do not understand the impact of neglecting an oil change. The oil inside your engine helps lubricate various components of your engine to ensure that everything moves without friction. However, over time motor oil can end up losing viscosity. This can make it thicker, and it can end up clogging various components of your engine. Avoid this problem by bringing your vehicle to us for a synthetic oil change in Torrance at your convenience.
Synthetic Oil vs Regular Oil
As mentioned before, there are fewer impurities in synthetic oil than in regular oil. The simplest answer to this question is that motor oil is created from crude oil components, whereas full-synthetic motor oil is created by scientists using the best crude oil compounds and excluding the impurities. This means that synthetic oil is specifically designed to optimize your engine's performance at any given time. 
A Honda Synthetic Oil Change You Can Trust
Are you in need of a synthetic oil change for your Honda? Look no further than Scott Robinson Honda Service in Torrance, CA to help you with your automotive needs. We excel in automotive services and customer service. We are more than happy to assist you with any problems you may experience with your vehicle. You can schedule your appointment online or over the phone or simply bring your vehicle to us today to receive a high-quality synthetic oil change. Our team of automotive experts is ready to help you when you need quick and reliable service.